Four Seasons On Deer Isle
Springtime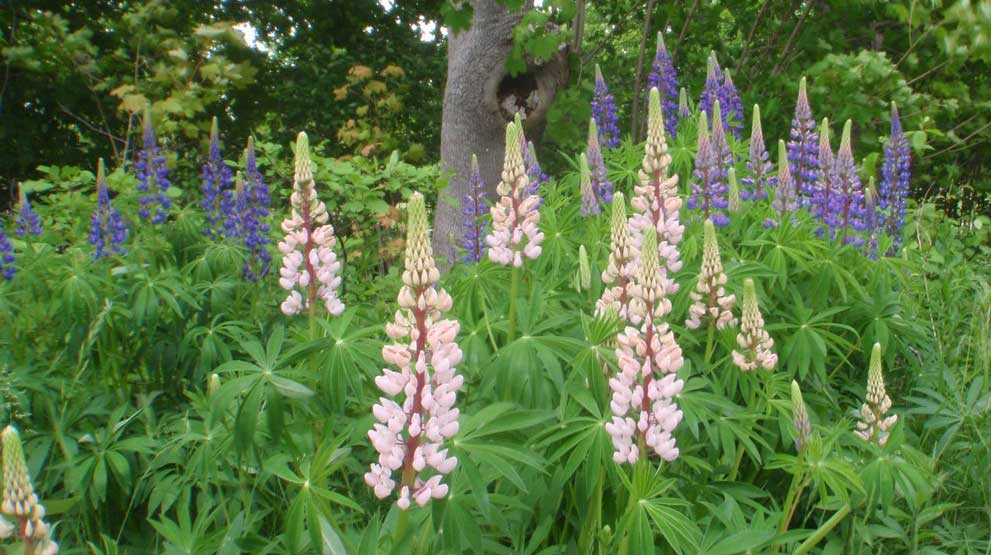 Spring on Deer Isle arrives like a burst of joyful energy. The flowering trees and wildflowers bloom in wave after wave of color and texture. Our annual bird migration festival, Wings, Waves and Woods, is held the 3rd weekend in May and is a wonderful opportunity for anyone interested in birding and art to visit the Island. The 2021 Festival activities included Education Webinars, Virtual Pre-Recorded Events, and Limited In-Person Walks (Registration is required). The dates for 2023 are May 19, 20 & 21. More information at Island Heritage Trust.
Stonington Harbor is a bustling place in springtime with the scallopers and shrimpers finishing their seasons as the lobstermen set their traps. The Stonington Farmer's Market opens in May at the Island Community Center on Friday mornings from 10 to noon. This Farmer's Market has become one of the largest in Maine offering an amazing array of fresh locally grown food, plants, meats, dairy products, seafood, sweets, flowers and handmade crafts.
Summer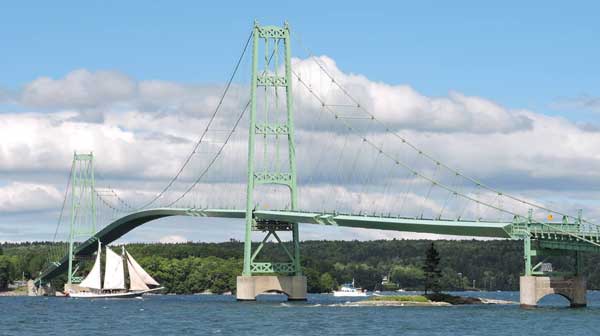 Summer is heavenly in Maine, especially on Deer Isle. Whether you take photos, paint, kayak, sail, walk or just enjoy holding still, the Island is sure to please your senses. We are fortunate to have more than a dozen natural areas with public access, many donated by generous Island residents. Most of the preserves have shore acreage with winding trails and beaches, all offered to visitors free of charge. (Island Heritage Trust gratefully accepts donations to help maintain many of these exceptional properties.)
The Stonington Opera House, the non-profit organization that breathed life back into the landmark Stonington Opera House building, has brought theatre, educational opportunities, original productions, movies, concerts, play readings and so much more to the Island community. Visit the Opera House!
If you're here during the 4th of July don't miss the parade held in Deer Isle Village, it's American spirit and creativity at its best. This year our theme is "Anything that Races." The fireworks are held at Stonington Harbor, and are downright spectacular for a small Island community.
Off the coast of Deer Isle is the island of Isle au Haut, home to a tiny year-round fishing community and the 2800 acre wilderness part of Acadia National Park. Please check the Recreation and Transportation members pages for ways to reach Isle au Haut. Don't miss a visit to Stonington's Lobster Hatchery developed by the Maine Center For Coastal Fisheries.
Internationally renowned Haystack Mountain School of Crafts holds classes and workshops all summer. Tours of the campus are available on Wednesday afternoons. The many artists, artisans and craftsmen who make up our vibrant art community open their studios and galleries offering a spectacular variety of work.
The Annual Stonington Lobster Boat Races in July is just one more reason for visiting Deer Isle. And no summer vacation to Maine would be complete without a shore clambake or a lobster dinner at an Island restaurant. Seafood from our shores include lobster, shrimp, scallops, clams, mussels, various fish and sea urchins.
Autumn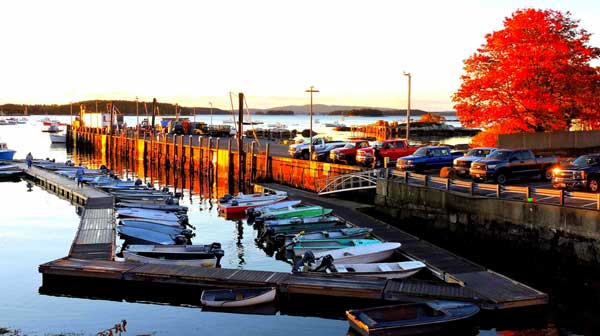 If you ask any Mainer what the best month of the year is, without a doubt, the answer will be "September". Maybe it's the cool autumn nights and warm sunny days combined with the fact that the garden tomatoes have finally ripened. Whatever the reason, there's no denying the beauty of the foliage and the brilliant crimson carpets of wild blueberry barrens set against dark green spruce trees. The ocean water glistens, the quality of light changes and there's no mistaking the occasional gust of Arctic air coming down from Canada. The welcoming fragrance of wood fires begins to fill the evening air and the pace of Island life begins to slow.
Or if you are fascinated with lighthouses – come for Maine Open Lighthouse Day, September 9, 2023. Enjoy boat trips, sailing trips, and car tours of the 8 lighthouses on our new Trail. U.S. Lighthouse Society passports are available as are the official passport stamps portraying these beautiful and unique "lights". Island artists, retail shops and restaurants join in the nautical spirit of this annual autumn event.
Columbus Day weekend features the annual Peninsula Potters tour of talented local potters opening their studios to visitors. Many other shops and galleries on the Island remain open through autumn. Churches have craft fairs, rummage sales and public suppers. Windjammers, boats tours, sailors and kayakers all enjoy early autumn on Penobscot Bay. The Farmers Market offers apples, pumpkins, cider, corn stalks and other Halloween necessities. And then before you know it, it's Thanksgiving and the wild turkeys on the Island flee for cover!
Winter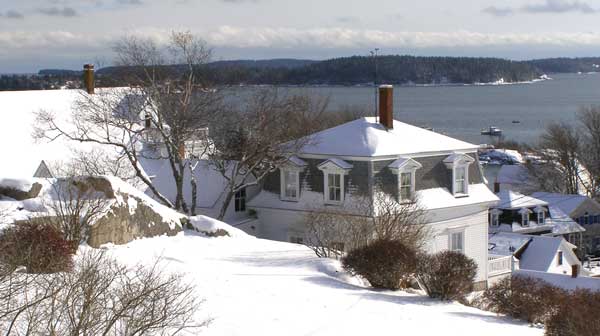 City dwellers often ask "Just exactly what do you "do" in the winter on Deer Isle?" They are amazed to learn that the list of winter activities is almost as long as the summer list. The Opera House offers movies all year along with play readings, concerts, workshops, guest performers and directors offer instruction, all contributing to a busy Opera House calendar. The Island Community Center has gym, aerobic and yoga classes all winter. The Healthy Island Project puts on their annual Winterfest every January. That event features ice skating, bonfires, fireworks, and all kinds of family events. Island Heritage Trust sponsors "winter walks and talks" teaching young and old about feeding birds, identifying animal tracks in the snow and other "winterworld" topics. Seamark Community Arts puts on its annual Men Who Cook supper. Over 50 Island males cook up a storm, accompanied by Island musicians, and feed 300 enthusiastic, hungry people.
Aside from all the events that the community organizations, churches, garden club, bridge club and other groups offer, there is always the winter beauty of the Island to enjoy. Watching what an 11 foot tide does to frozen sea water is fascinating, reminiscent of gigantic jigsaw puzzle pieces shifting and rearranging themselves every 6 hours. When it snows, the Island becomes a winter wonderland with pristine white snow covering every tree, lobster boat, granite outcropping. And since we are blessed with no pollution, the snow remains white as long as it lasts. If you take photographs, wintertime on Deer Isle is actually more beautiful than summertime. Witnessing seasmoke will convince you of that.
The Island community has always been holiday oriented. And no day is more anticipated than Christmas. Churches have Christmas Fairs and the traditional Christmas decorating contest even includes the best decorated lobster boat. You just have to be here to see how creative a 12′ high Christmas tree built entirely from lobster traps decorated with lights and buoys is.
And when does winter actually end? Well, it ends after the first "warmish" days arrive. Then a bell, which no adult can hear, rings and all the school children simultaneously put their winter boots and coats away. From that day forward they wait for the school bus wearing t-shirts and shorts, maybe a hoodie. The date? Sometime toward the end of March while there is still snow on the ground and the morning temperature is in the high 30's. The kids pronounce the end of winter – it's an Island tradition.