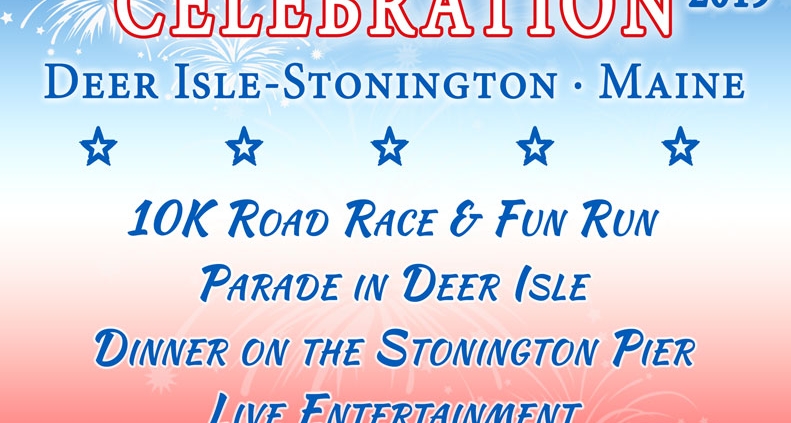 Planning for the July 4 festivities on Deer Isle are well underway, with this year's theme 'The Circus Is Coming To Town.'
The day starts early with a 6 AM registration for the annual Stonington Six race, which the Island Community Center runs. The Fun Run begins at 6:30 AM.
The parade kicks off at 10 AM and marches through Deer Isle Village. A highlight will be an appearance by the Anah Lobster Boat Unit to help raise funds for the Shriner's Burn Center Hospitals. Special thanks to those who generously donated to bring the Shriners to Deer Isle! The grand marshals this year are Charles and Vicki Zelnick.
For those who don't want to watch a parade on an empty stomach, the Oasis Café at the Congregational Church opens from 9 AM to Noon.
From Noon to 2 PM, the Masons host their annual lobster dinner.
Fish Pier Festivities: 5:00 Onwards
Fireworks: 9:15 PM, Stonington Harbor
The Pier opens at 5 PM with lots of food vendors and the returning band Palomino.  There'll be a Dunk Tank this year manned by the Hancock County Sheriffs Department and Marine Patrol to raise funds to benefit their Christmas Is for Kids programs.
The magician Conjuring Carroll is at the Pier from 5-7:30 PM, with a kids' show from 6:30 to 7PM.
The grand finale – fireworks by Central Maine Pyrotechnics – is set to begin over Stonington Harbor at 9:15 PM.