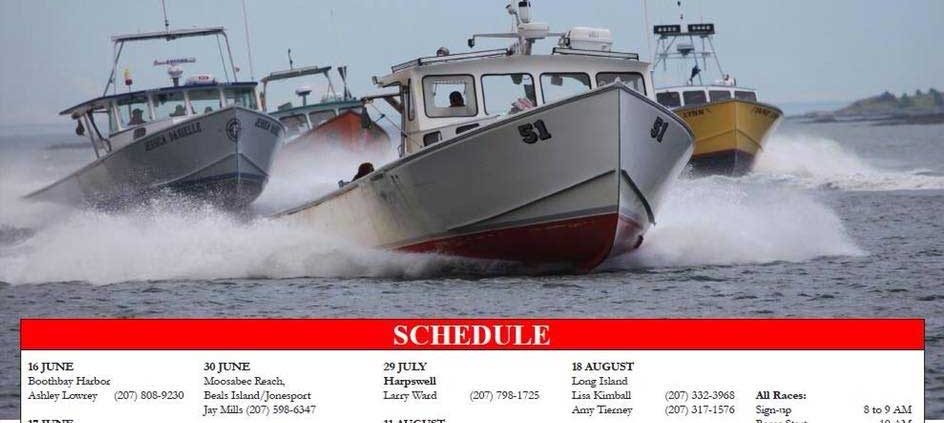 The Fastest Boats on the Coast!
In addition to the standard race classes, Stonington hosts the John's Bay Boat Company Exhibition Race, the Jimmy Stevens Cup awarded to the Fastest Working Lobster Boat, and the Deer Isle-Stonington Exhibition Race (hailing port of vessel must be Deer Isle, Stonington, or Little Deer Isle.)
The races are best viewed from the water. There is a public access boat ramp at Colwell's next to the Isle au Haut Ferry and Mailboat wharf. Additional trailer parking is available at the ball field across from the Island Community Center. Overnight docking and fuel is available at Billings Diesel & Marine Service
For additional information contact Genevieve McDonald at 207-266-5113 or Cory McDonald at 207-664-4525.