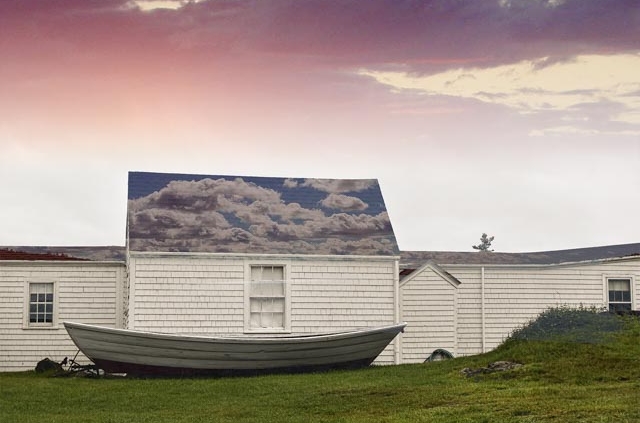 It has been written that photographs may be viewed as either mirrors or windows. Visitors to the Deer Isle Artists Association Gallery can ponder this question as they view the exhibit, "Just Photography," running from July 16-28. Capturing different topics, themes, and expressions of daily life, local artists display their mirrors and windows for viewers' interpretations.
Appearing in this show are Betsy Braunhut, Lydia Cassatt, Julie Cleveland, Chuck Collison, Pat Falkner, Susan Finsen, Ronald Harte, Stephan Haley, David Higgins, Woodley Osborne, David Simonds, and Alice Wilkinson. The Art Rack contains work by Betsy Braunhut, Lynn Duryea, Judith Felch, Susan Finsen, Leslie Miller Landrigan, Cynthia Stroud-Watson, and Tracy Van Buskirk.
The DIAA Gallery is open Tuesday through Sunday from 10:00 – 5:00. The public is warmly invited to a reception with the artists on Sunday, July 21, from 3:00-5:00.  www.deerisleartists.com
15 Main Street. Deer Isle Village, Maine. (207) 348-2430.
Image: Monhegan Lighthouse Var. by Betsy Braunhut