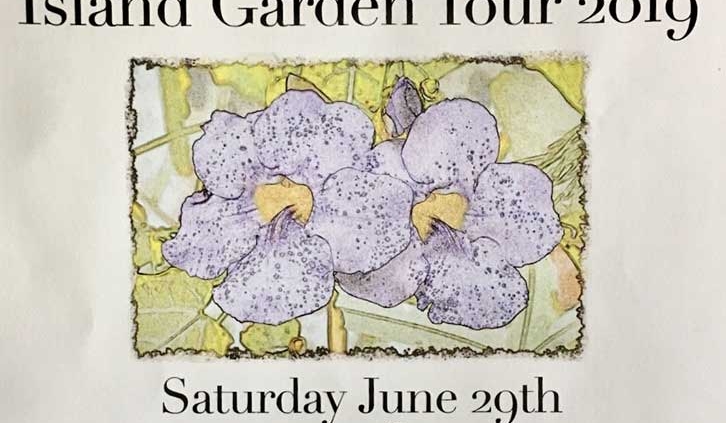 The Evergreen Garden Club is excited to share seven delightful and diverse gardens from Little Deer Isle to Stonington. The tour is Saturday June 29th, 2019 (Raindate June 30th) 10 am to 3 pm.
This is a self guided tour and all tickets can be purchased starting at 9:45 am at the Old Deer Isle Elementary School which is located next to the Deer Isle Town Office.
We are so pleased that the public will be able see gardens that express the creativity of our community. Attendees will have an opportunity to traverse the Island from one end to other. Views of Eggemoggin Reach from an unusual high vantage point with a cottage built by shipwrights from the 1900's is one of the treats. The students of the Island schools share their learning of all parts of gardening in a newly created site in Stonington. Including this particular garden in the tour illustrates our support of future gardeners with an eye on the environment; this is a re-commitment with an interest on environmental issues that the Evergreen Garden Club totally supports. Food that is healthy, free of harmful chemicals can be grown by anyone in their own backyards.
The tour highlights the gardener's personal vision and all their hard work to make wonderful spaces. Come share this experience with us.
The cost is $20.00 per person
For more information go to www.evergreengarden.club.