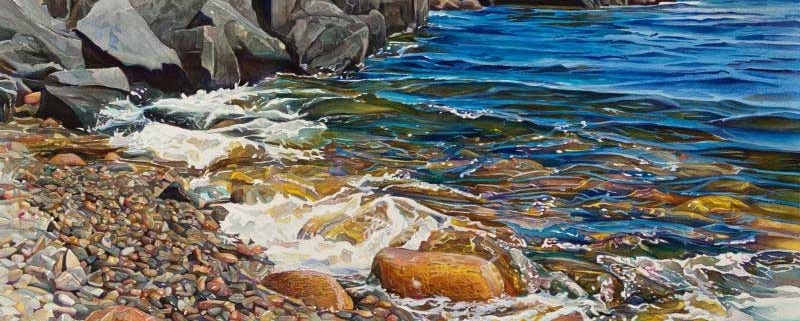 Join The Turtle Gallery for an opening reception Sunday, August 12  from 2 to 6 pm. Marjorie Glick, Galen Davis and Adele Ursone. Watercolors, pastels and oil paintings.
The continuation of an ongoing group showing of gallery artists includes Mary Barnes,  Nina Jerome, Janis Goodman, Liz Awalt, Leni Mancuso, Tom Barrett, Jaap Helder, Peter Kemble, Willy Reddick, Lisa Houk, Treacy Ziegler, Rebecca Goodale, Jeff Loxterkamp, Holly Berry, Lynn Duryea, Janis Goodman, Karl Schrag, Gillian Pederson-Krag, and others.  Also on view :
jewelry, woodworking, and print collections.  In the sculpture garden is work by David Sywalski, Hugh Lassen, Susan Chase, Nancy Nevergole, Cynthia Stroud, James Wolfe, Patrick Pierce, Steve Porter, Andreas Von Huene, and David Curry. Continuing on is the ceramic installation "Cityscape"  by Sequoia Miller and an exhibit of metal sculpture by Jack Hemenway.
Opening Reception is on Sunday, August 12 from 2 to 6 PM – Show runs through Friday, August 25th. The Turtle Gallery is located on route 15 just north of the village of Deer Isle. Hours are Tuesday through Saturday, 10 -5:30 and Sundays 2-6. Please call 348 9977.
Image: Painting by Marjorie Glick